Telephone:01904 721111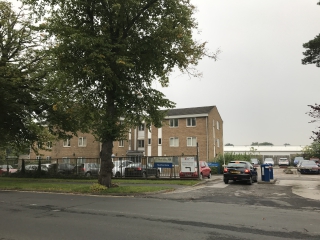 Address:
Heatherdene
Lancaster Park Road
Harrogate
HG2 7SX
Opening times:

Until further notice all of our Queue & Wait services are suspended and face to face appointments reduced to help reduce the spread of Coronavirus (COVID-19). This means that you are unable to be seen without talking to our central booking team on 01904 721111.
At Harrogate Sexual Health Centre we are currently offering a mixture of planned appointments and same day access slots. Please call the central booking line on 01904 721111 to discuss your requirements. We are trying to do as much as we can over the phone so it may be that you are asked to wait for a call back from a specialist nurse who will ask some questions and advise from the following -


Self- help or over the counter pharmacy treatment


Postal or pick up contraception or treatment


Face to face clinic appointment for examination or procedure


Advice to order postal testing kit


Advice to see to GP


For postal testing kits please go to the North Yorkshire STI page.
We have a limited number of face to face clinic slots and a limited number of call back slots. Staff on the phones are trying to allocate these slots according to urgency so please give as much information as you can. This is a confidential service.
CLOSED BANK HOLIDAYS

OPENING TIMES
Please note we are not located within the main Hospital building.
Walking directions - Click here
* When using 'Google Maps' please type YorsexualHealth Harrogate, rather than the postcode

Monday
12.00pm - 3.30pm - Appointments
Tuesday

8.15am - 6.45pm - Appointments
Wednesday
8.15am - 3.00pm - Appointments
Thursday
8.15am - 6.45pm - Appointments
click here for photo of location
Services:



Full range of STI tests and treatments


Full range of contraception methods


HIV testing, treatment and support


'PEPSE' (post-exposure prophylaxis sexual exposure HIV treatment)*


Care and management following sexual assault


Free condoms


Hepatitis B screening/vaccination (sexual risk)


Complex care, e.g management of syphilis, STIs in pregnancy



*PEPSE – please contact Specialist Sexual Health service (SSHS) before attending
Parking - There are no parking facilities here, however the Harrogate Hospital (across the road) offers a pay & display car park.